What a great race, again! Thought I would do a little mini TR and post a few pics, since my legs won't move right now- not much to do but look out over Coral Bay and type
Below are pics of us and our friends- including a few forumites! We had a fantastic time- everyone finished great, and libations and burgers were PERFECT afterward (thank you Skinny's- again!!)
Kygirl, my friend Wendy and me: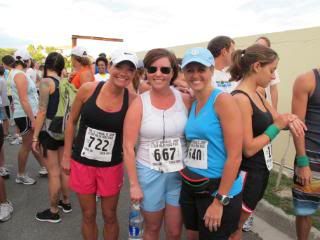 Sue Brandi at water station #2- thank you SUE!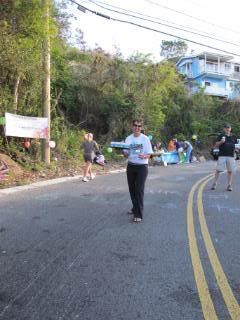 Encouragement:
This view is always gorgeous, even when I'm in pain: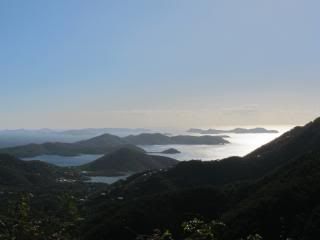 Kygirl and hubby at the finish: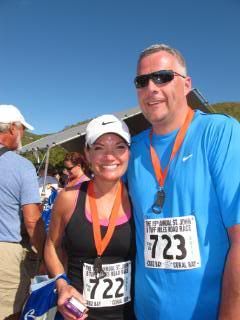 Hubby and me at the finish:
Cheers! This group included benchill's wife and friends- awesome runners: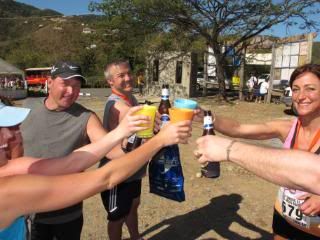 That's me on the left, with benchill's wife next to me, and more friends:
I had to eat some before I got the food porn shot. Skinny's burger of the day and a painkiller- YUM!
The end: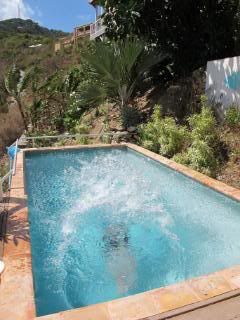 Will do a full TR after we get home- off to more sun and fun (and the BB gathering tomorrow)! Hey Kygirl- PM me your email and facebook and I'll send you the pics! Let's get together again this week!