(Note: I tried to get the video of coming over ready to put in this post, but it is going to take a long time and I know that every one is waiting on this report. All the pictures are at the end of the report.)
Or should I say day 1 of Lovango! The day started with lots of rain, coffee and breakfast. We had a great visit with Collett of 6 paq last night. She is so much fun. We had beers and crackers at CV1 along with great conversation. We packed most of the stuff before bed, but of course I got up at the crack of dawn
, and as usual I was stressing about getting everything done on time. Note to self…STOP STRESSING
!!! We were done and ready to go really early, like 7:30, and Carribian Villas doesn't even open until 9 am, and I know that Marcie does not want to come and pick us up that early
, so we hung out then went and got coffee and a muffin at Deli Grotto.
Finally it was time to call Marcie!
We dumped our stuff at the park dock and Dan went to turn in our car at Suttons. I like dealing with Sutton's. It was still raining, but I wanted to make bording the dingy quicker so, I moved all the things that could get wet out to the end of the park dock. I finished just in time to see Marcie coming up. Capn Dan was not there yet and I felt a little panicky, (note to self…STOP STRESSING
) she and I started to transfer the load to the dingy(remember we came over with carry on only…Ha!
We loaded that dingy!), and up walks Capn Dan. We loaded the boat and off we went. Remember the rain (storm) I mentioned earlier, well we had quite a rough ride over and the transfer to the dock on Lovango was a challenge
, but Marcie handled it like a pro!
On the way over, she said that she felt so bad that we were having bad weather that she felt we would be much more comfortable in the main house.
What did you say again Marcie… I thought you said that we just got upgraded to the main house…
yes I was not mistaken.
OMG!!!!! After we brought up our bags, she showed us around and demonstrated how to work things. Yes, I was still pinching myself! We died on that trip over didn't we???? It is amazing!
After she left we just couldn't talk, we just sat on the porch with our mouths open… even with bad weather (by this time it was just misting, but the seas were still pretty rough.). We sat there and just enjoyed the view. I finally shook myself loose to take some pictures, and then we sat some more. I did feel that I needed to PM MSGColleen to tell her, and face booked a couple of people, but getting on the computer with a view like that to look at just seemed a serious waste of time. Later Capn Dan and I took a little walk on the beach and up the dock, fixed some spaghetti and a salad with the last of Josephine's greens, ate, fixed a drink and relaxed in the dark until time for bed. GOD IS GOOD, LIFE IS GOOD!!!! (So much for asking God to stop the rain… He always knows best!!!
)
(I Labled some stuff, but if you want to know what something is is let me know)
Didn't take a picture of the pllace the first day, this is later in the week. What can I say ... It was raining , and I was stunned!
THe water ws rougher than this when we got there!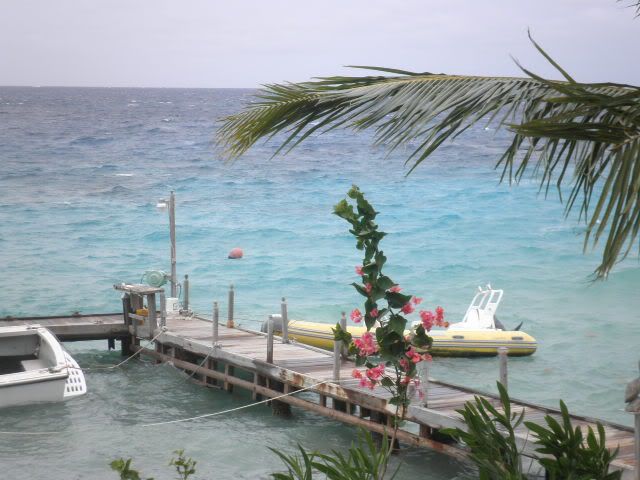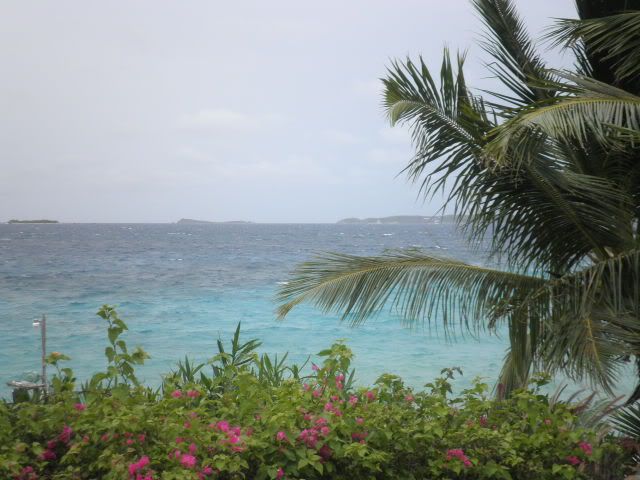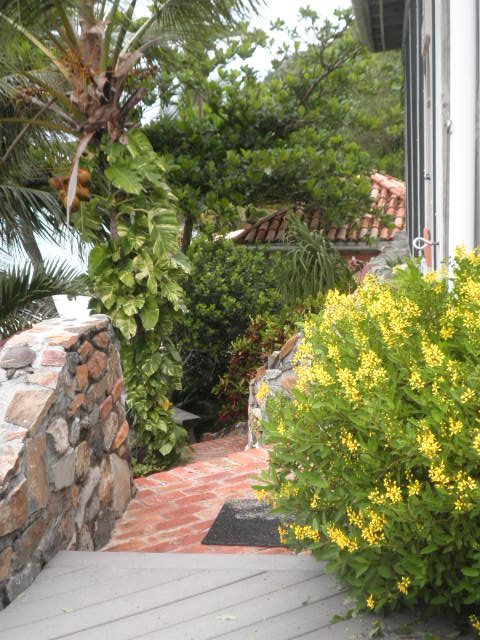 Cool Art everywhere!!!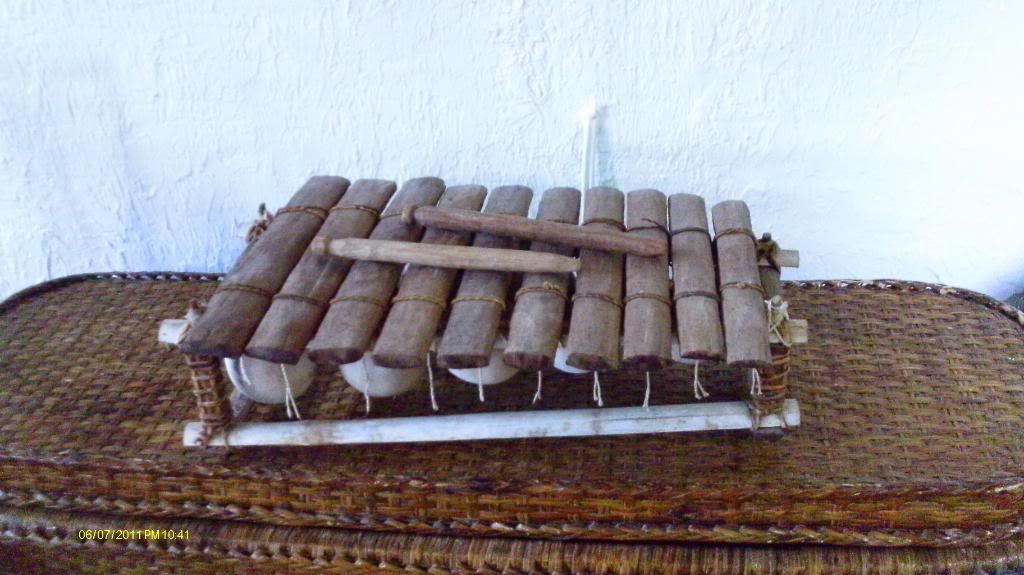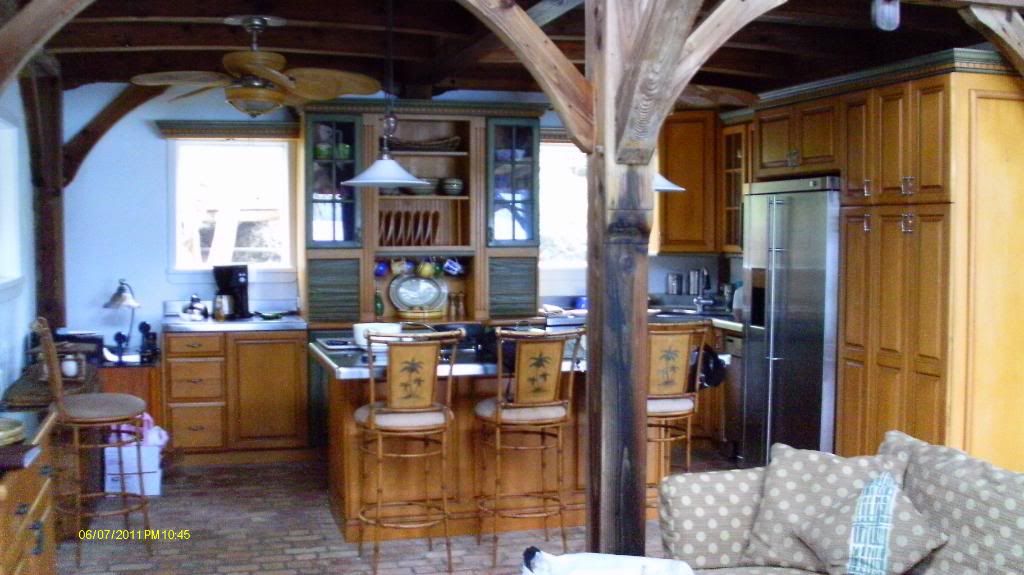 Path to the M. Bedroom with the waterfall coy pond.