Oct 2~ Chillin' on Lovango!
There is nothing better than waking up and all you see is ocean, ocean, ocean and beautiful St. John right in front of you!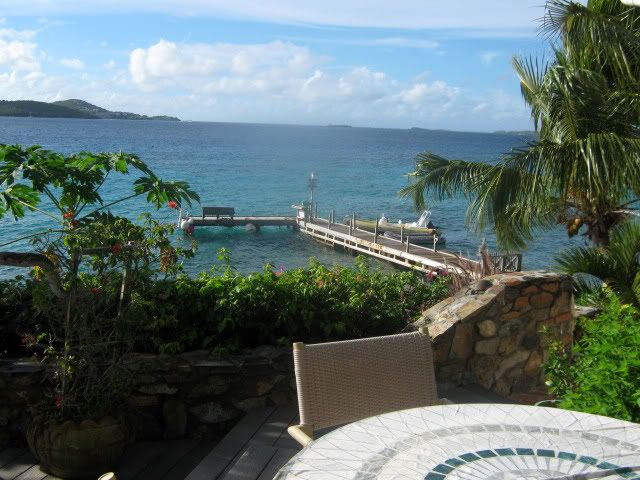 Also the great thing about being right on the beach with the constant breezes is NO MOSQUITOS!!! That was a big plus since we were eaten alive last year in Coral Bay. And oh how nice to throw on a bathing suit, put on a hat and sunscreen and you are ready for the day! What do you want to do? I dunno, What do you want to do? After coffee & smoothies on the porch & just staring out to sea, we decided it's "Explore Lovango Cay Day!" Our hosts left early for their jobs in St. John and our caretaker, Santa also took off to go sell his eggs, so we literally had the whole island to ourselves!!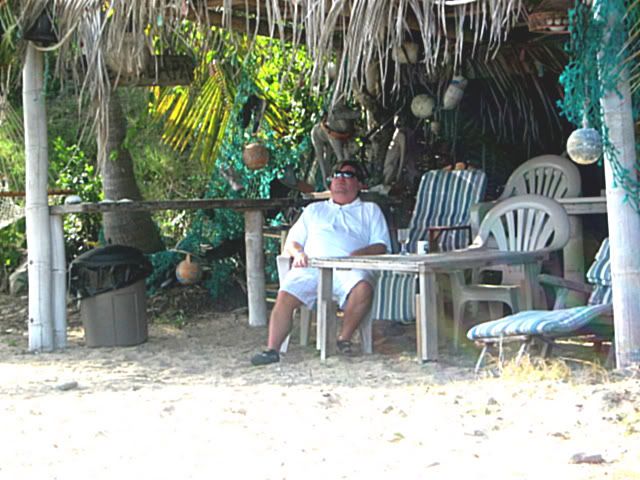 We walked over to the tiki hut on the beach to pick out our snorkel gear and hit the water. We knew there was a great coral reef out there about 100 yards, but water was getting into my snorkel since the waves were really kicking up! I headed back to the dock and decided to just soak in the beauty on the dock and keep an eye out for hubby who's snorkel was working just fine! He reported on giant tropical fish and beautiful fan corals but I never made it back out that far because of the high tradewinds, which was optimal for sailing!! So many charters enjoyed their snorkel time right in our front yard!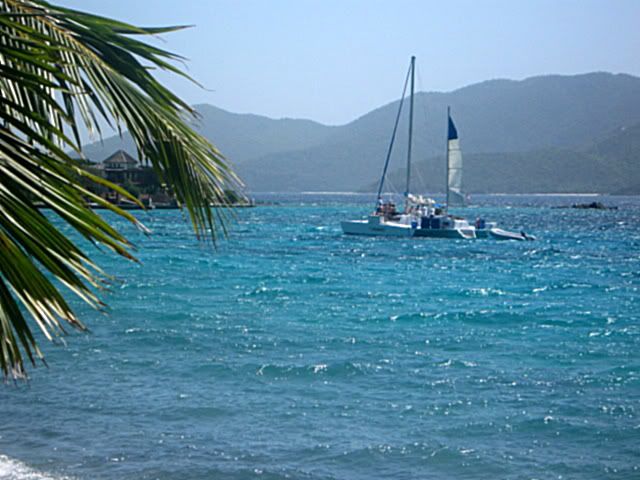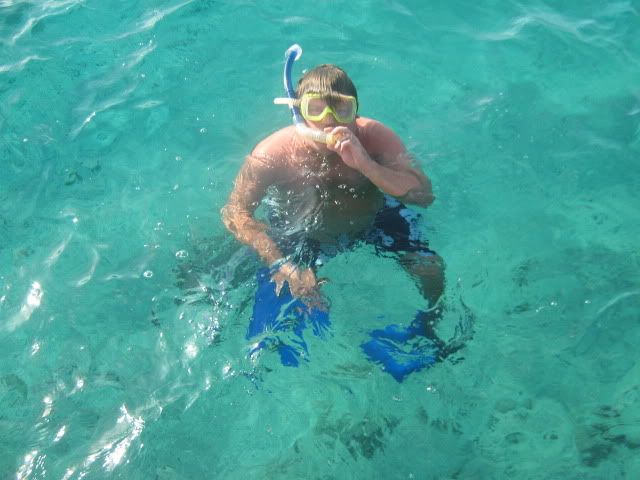 We grilled up a few cheeseburgers in paradise for lunch and lounged the day away.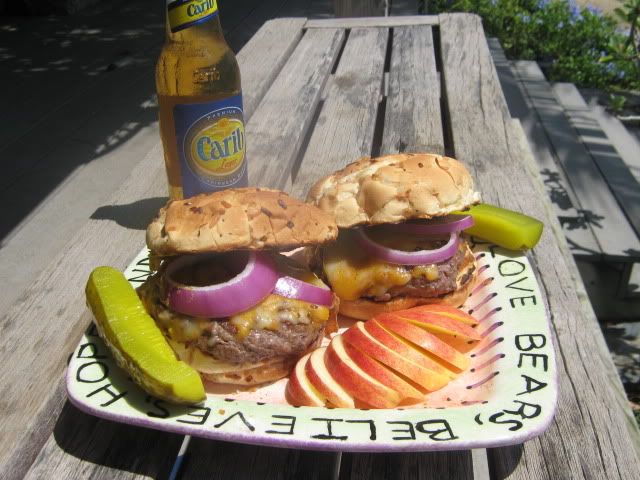 It was interesting to see so many boats and ferries cruising the channel throughout the day. Now that's my kind of traffic! Yesterday we forgot to pick-up red wine to go with our steaks tonight so, with a quick call to Marcy, she was happy to pick up a bottle on her way home from work. We also got the grand tour of the grand Love Shack Villa next door! Looked just like the pics in the magazine and on-stjohn video. Stunning!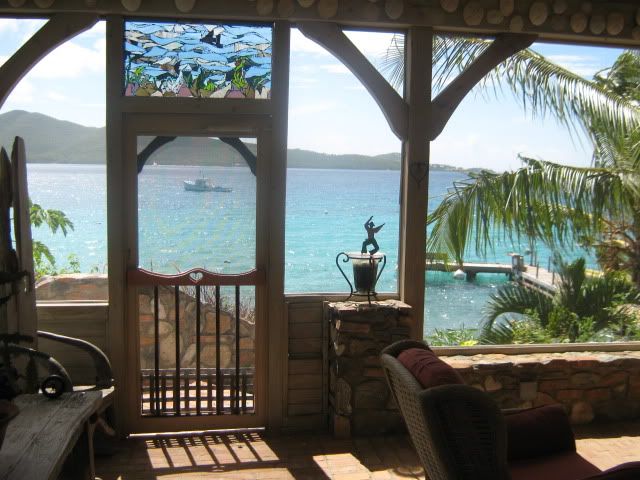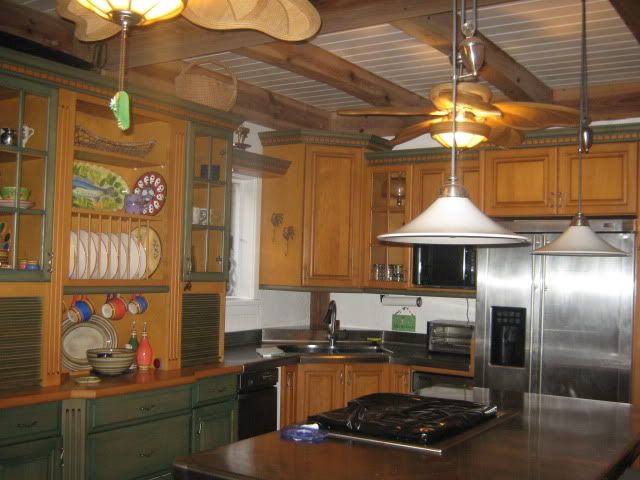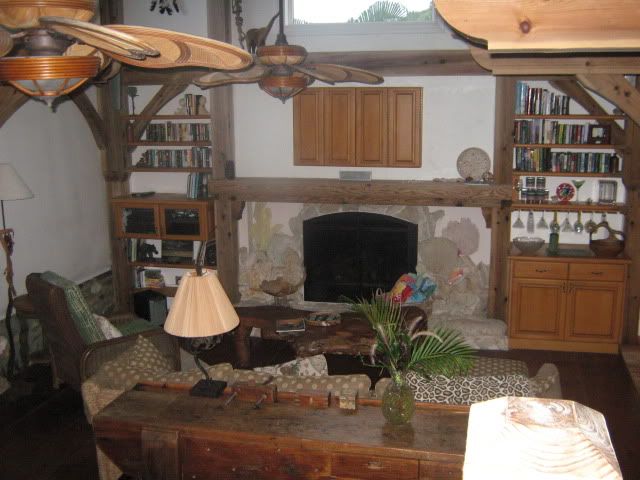 I don't know if you know, but the whole Love Shack compound is FOR SALE and I will be super bummed if someone buys it and hogs it all to themselves!! We spent many evenings trying to figure out how we could own this piece of paradise and the only thing we could come up with is: All the members on the forum could equally chip in to the $2.2 million and we could turn Lovango Cay into "Lovango VIOL Forum Cay" (It sounded so good last week on the porch!!)
Tonight we checked out the hot tub as the big bright moon was coming up.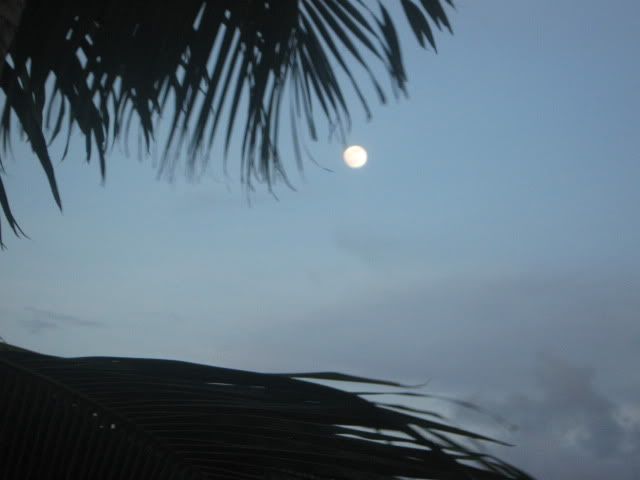 No need to turn on lights since the sky was lit up all around us. Magical~ nuf said.
Next up: STJ North Shore~