Up with the sunrise at 6 a.m. since I didn't want to miss a minute of my vacation sleeping too long!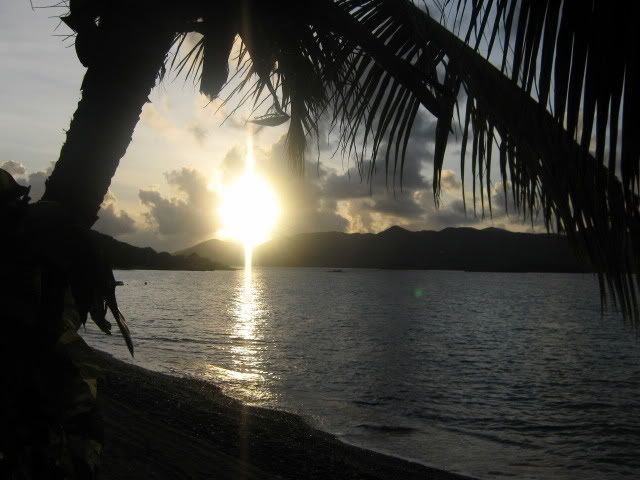 We decided last night that we would like to hang out on St. John for the day so Marcy & Santa brought us right over to the National Park dock.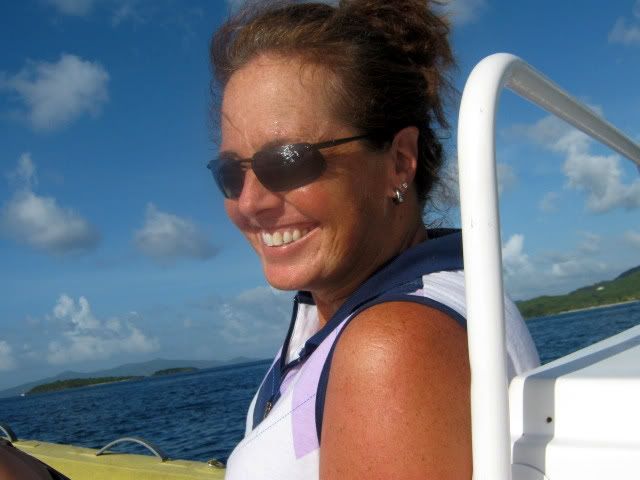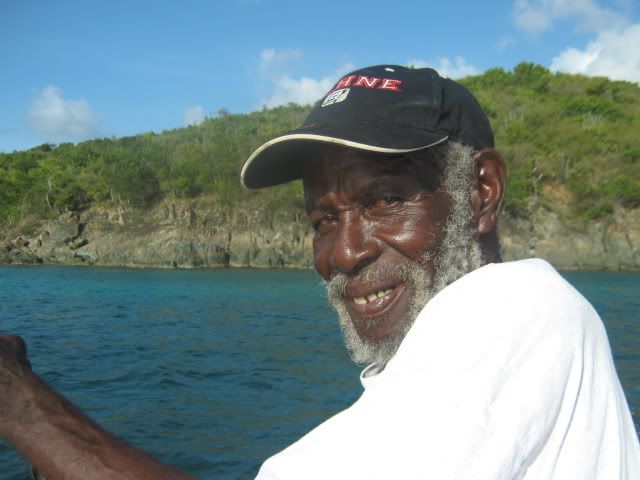 It only takes 10 minutes to get there on their speedy yellow dinghy. We picked up some supplies for the cooler & caught an opened air taxi to take us to Cinnamon Bay. A super nice newbie couple from Chicago rode with us and we instantly became their tour guides up and down the north shore road. It was so fun to see their faces when they saw the beaches at the overlooks for the first time!! We found out that it was the wife's 40th b-day and her hubby surprised her with this trip!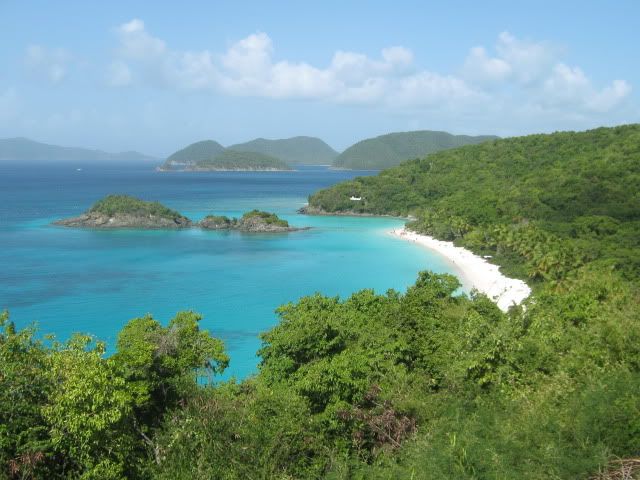 We made it over to Cinnamon Bay and it was beautiful as ever with only a few other people on the beach. The campground was actually closed for the month so the restaurant up the hill was closed too.
We told our new friends about snorkeling to Little Cinnamon to find the Cessna plane wreck while we snorkeled around the cay and to the right by the rocks. They couldn't find the wreck and we were totally disapointed to find NOTHING!! On top of that, hubby got stung by something and his hand immediately was numb. It took days for it to return to normal.
We all headed to Trunk Bay for lunch and hopefully better snorkeling since there were no cruise ships in today. We woofed down some mediocre burgers but, like I said before, everything tastes better on the beach.
With new found energy I decide to snorkel all the way around the cay and again was terribly disapointed. Everything seemed dead and gray. SO SAD! But the beach was just beautiful and decided to just chill out and soak in the view: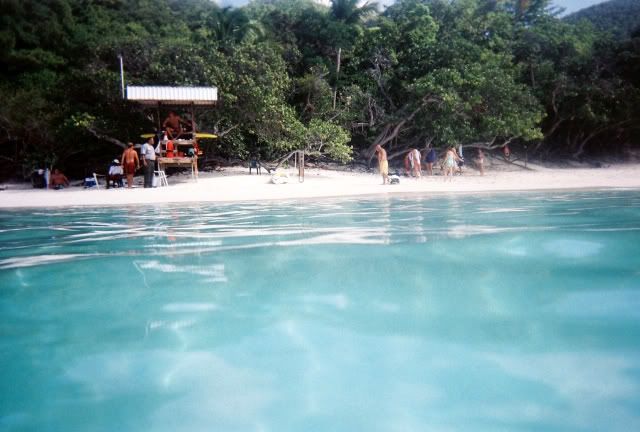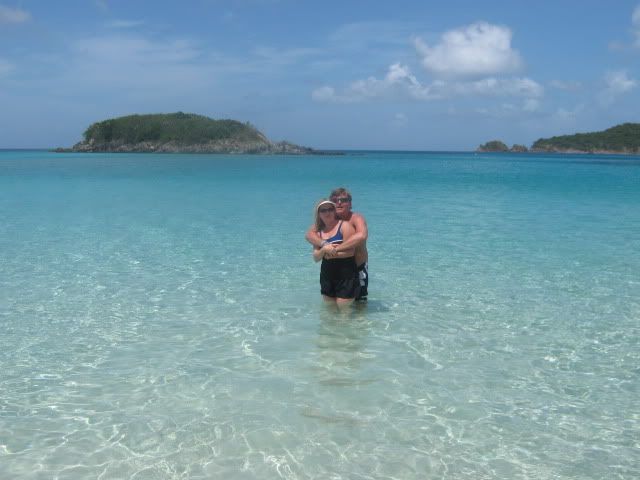 [IMG]
We had a great afternoon and decided to invite our new friends on our sailing trip scheduled for the next day. We exchanged #'s and headed back to Cruz Bay. We picked up Woody's dinner to go and Santa wisked us back to Lovango!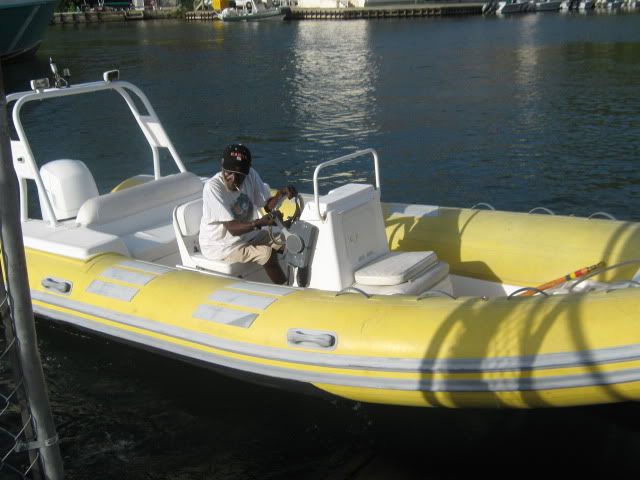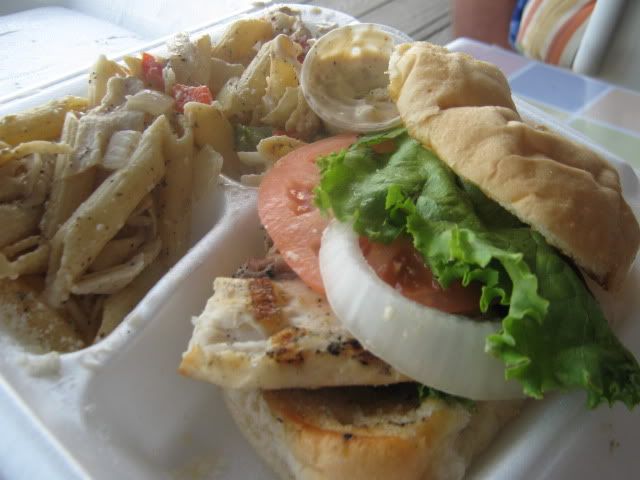 [img][img]http://i192.photobucket.com/albums/z306/msgcolleen/IMG_0681.jpg[/img]
We are officially spoiled rotten!!