OK~Where were we?? Monday, Oct. 5
After a full day of sailing fun, sun, snorkeling & rum, our bodies were telling us "Slow down mon!"
So we slept in till 9 a.m.!! It could have been noon for all we knew since the only thing we had that told time was my cell phone.
(Hubby's I-Phone bit the dust on the first day at the beach so I took special care not to fry mine too since it was our only means of communication for the week! Oops, I forgot that the cottage has a cell phone too. How did we ever survive without cell phones back in the day???)
We could (and did) spend hours on the porch just mesmerized by the views.
I thoroughly enjoyed the fresh eggs from Santa!
We became fast friends with the owners dog, Eor who enjoyed any leftovers and a good belly rub. So cute!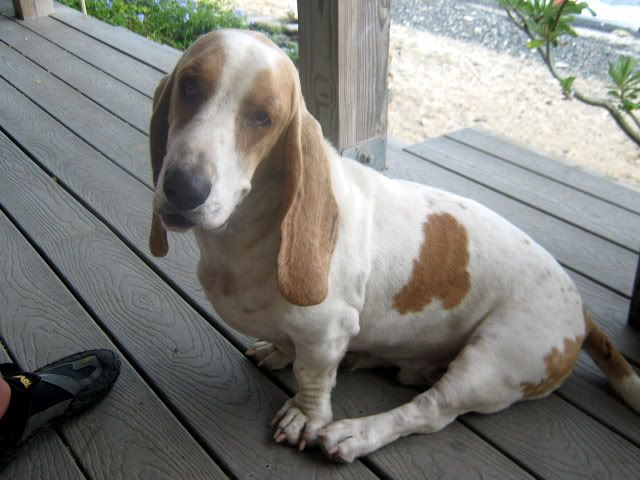 We decided to hike up the hill to see Captain Phill's house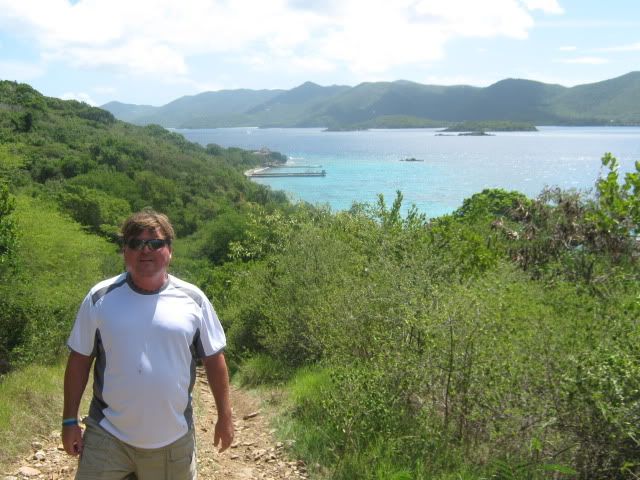 and boy did we love his view!!!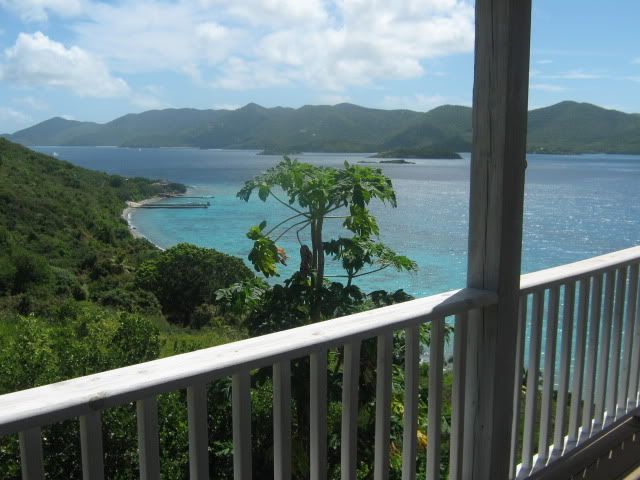 When we got back down the hill we saw Santa and asked him to take us to Cruz Bay. See Capt. Phill's house above?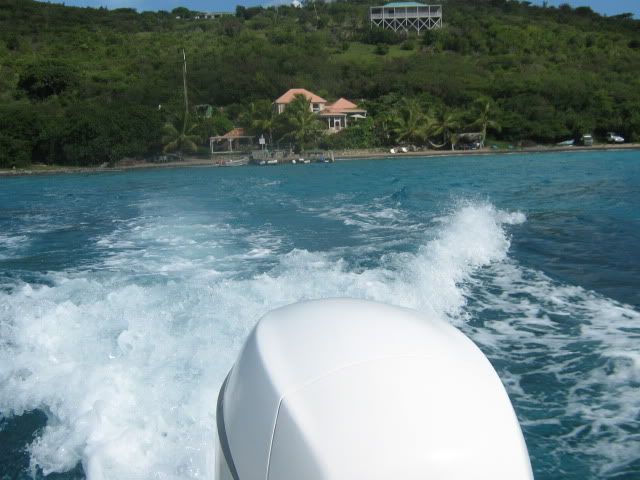 Must have more Woody's mahi sandwiches! Not a soul in the joint & enjoyed watching all the football highlights from the Sunday games on their brand new flat screen TV's! Swanky~
Now, out of all the times we have visited St. John we have never hiked ANY trails!! I guess we are just beach bums but I was determined to get to stunning Salomon Beach using the Lindt Point Trail. We grabbed a large bottled water and hit the HOT trail at 3 p.m. Hubby was not too pleased about this sweaty adventure and said there is no way we are walking back when we could get Santa to pick us up on the beach. Good idea dear!
Love Salomon~~~~Ahhhhhh~~~~~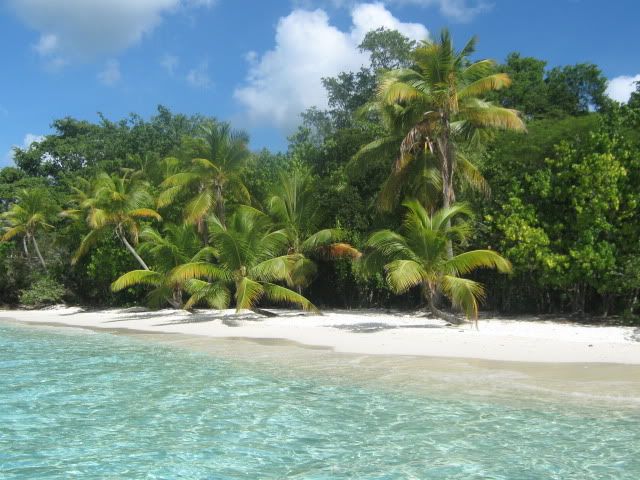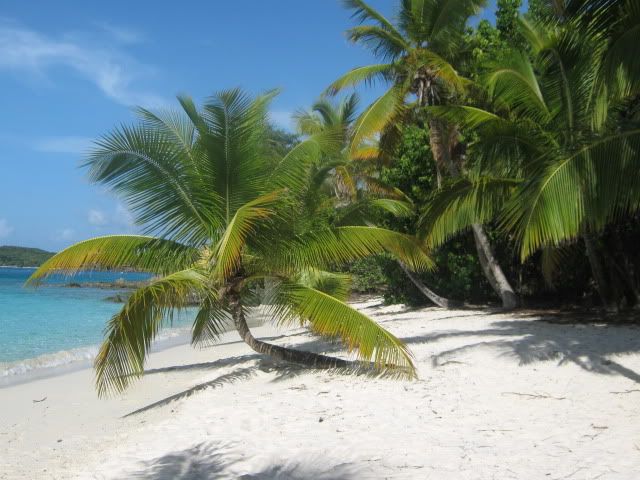 Love St. John~~~~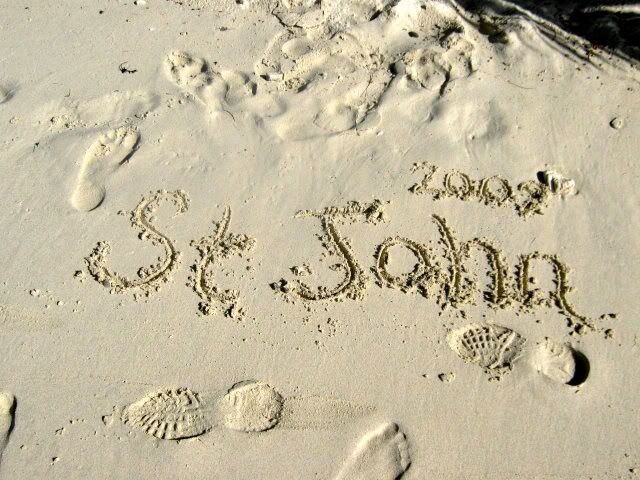 Santa picked us up and took us right across the channel home to Love-ango~~~~ Another great day in paradise!