Time sure does fly when you are having fun and I was ready to make this last full day last forever! I made it a point just to sit on the front porch and thank God for his wonderful creation!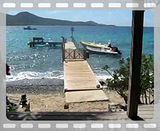 The morning soon turned to afternoon and Santa took us on his "Sleigh" to St. John for lunch. We strolled right over to the Beach Bar and Boo was ready to serve up some killer Dark & Stormies and Tuna Down Now. Heaven!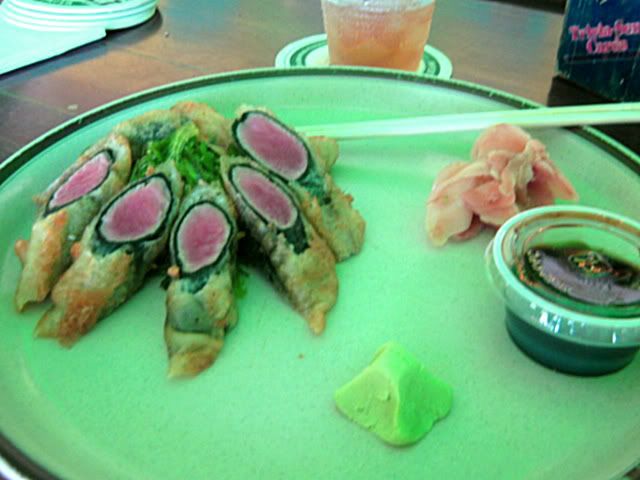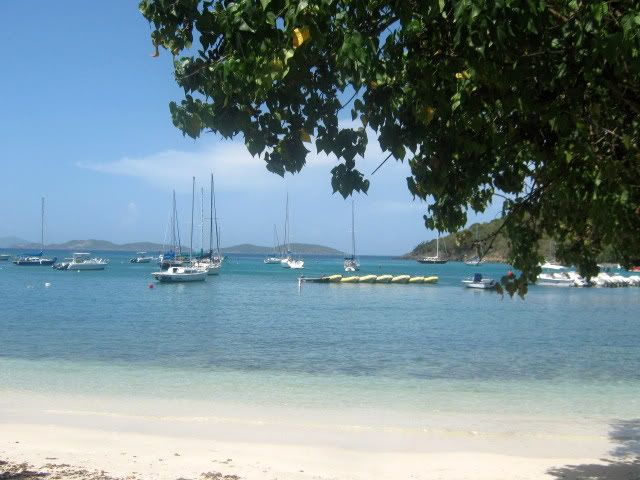 Our entertainment for the lunch hour was watching a jolly old super smashed drunk dude literally roll into the Cruz Bay water, floating so close to the ferries and then crawled out and passed out face down in the sand!!! Hubby tried to rescue him but it looked like a STJ police officer was watching him and said this happens all the time. Boo showed little concern too saying he has walked out on many bar bills! Oh, the island drama~~ (I should have taken pics!)
I think the guy was still alive when hubby wanted to peek into the nicely air-conditioned Parrot Cay Casino to try his hand at video black jack. In this case it was "Island Video Black Jack" with all kinds of different rules and silly side games to suck the Andrew Jackson's right out of his wallet!
We strolled over to the new market across from Joe's Diner for some cocktails to go and there was Santa waiting for us by the dock ready to take us on that last ride.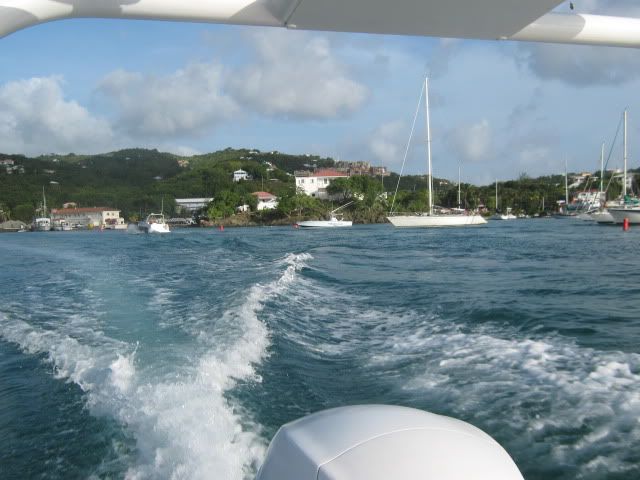 When we returned to Lovango I remembered reading Vicki's H.'s trip report about combing the beach for sea glass? Why did I not do this all week? At first I didn't see a thing but when I started seeing sparkles, that was it! Green! Auburn! Blue and Clear glass! Treasure!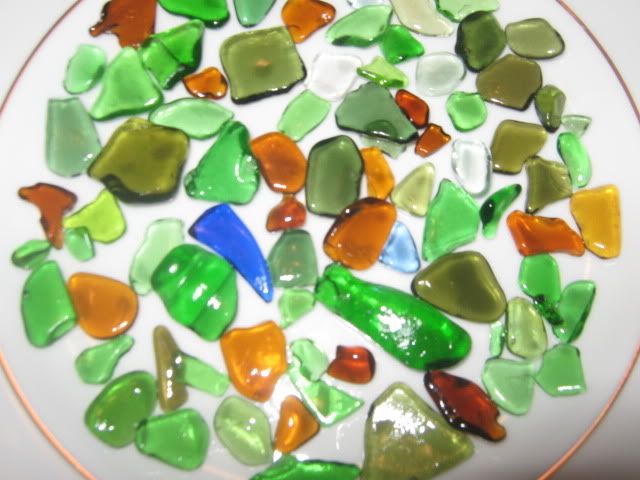 It was our last night and we promised our sailing buddies that we would come back to St. Thomas to wish them farewell until next year. Our wonderful hosts, Dan & Marcy took us to Latitude 18, known as the last great old sailors hangout in the Caribbean. We had a great time! Had a delicious Mahi dinner and listened to Eric Stone play some great island tunes. One of the songs was called "Lovango" dedicated to us new Lovango visitors. The song is about how Lovango Cay got it's name. DO YOU KNOW? It has something to do with LOVE-AND-GO! Everyone was dancing, especially the "Lovangolians"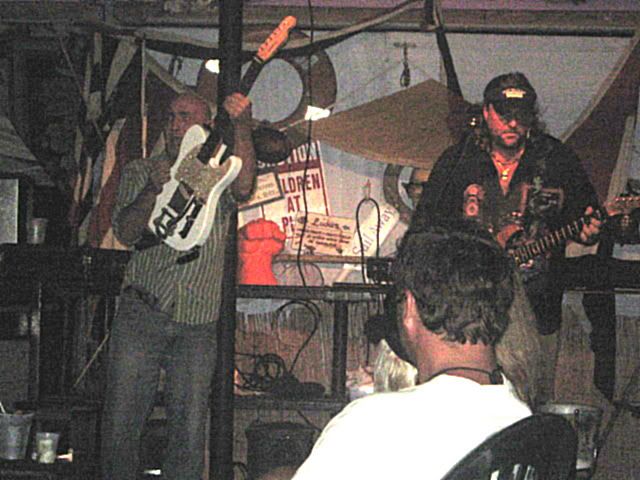 We took the moonlight cruise back for our last night under the stars!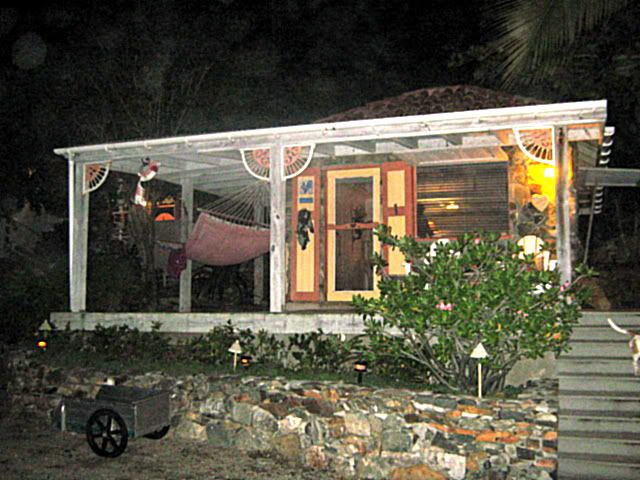 There is something so special and calming about coming down here year after year, something we need to help get us through the next year in this fast paced, big city. I don't want to get all mushy but we love it here and everyone is so friendly.
A special thanks to everyone here on the forum who has shared their trips and given us such great advice. That is why our vacation is so stress free, because this forum helps me feel like I live there all year round.
Cheers to you~
Colleen